Some people talk to Animals, not many listen though, that's the Problem. – A. A. Milne –
What is Animal Communication?
Animal Communication is a mental dialogue between humans and animals. A spiritual exchange of all physical senses (smell, taste, sight, hearing, touch) in conjunction with awareness, energy, perception, thought, feeling and emotion. Use my Contactform because all that I need is a picture and the journey begins. An animal communication has nothing to do with magic rituals, mysticism, occultism, or religious ideas. It is a natural process which has been suppressed in our society. It is a skill. My training enables me to connect in a gentle way with animals to interpret their thoughts and emotions so I can relay to you, their humans, and their wishes for optimum emotional and physical well-being.
Why Animal Communication?
Co-existence with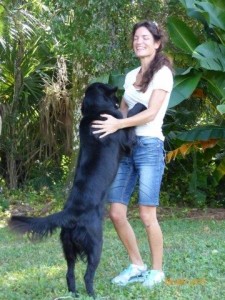 humans and animals can always benefits from subtle conversations. It brings clarity or confirmation, creates compromises and solutions, or find causes for outbreaks of disease, reasons for behavior patterns, and allows the dialog for positive change. An animal communication can help: – Find out if the animal that you want is a good match for you. – Find out what their purpose is in their lifetime. – Find out what their like and don't like. – Find out if their carry a message for you. – Find out if their have pain or check in their health. – Find out If your animal is ready to show. – Find out if there are ready to pass over or if their needs help to process. – Listen to your pet that has passed. – Or just listen…
Animal Communication in Southwest Florida
As a Animal Communication in Florida, it is not necessary to bring yo
ur pet to me, I just need a picture with your pets eyes are open. Use the Contactform or to send me a picture of your pet and I can begin the animal talk.
For more information send me an email info@energywork.us
These conversation with your pet does not replace the Veterinarian or alternative animal healers because it's provides no clear diagnoses! I work and believe with the Ethic Code of Penelope Smith.